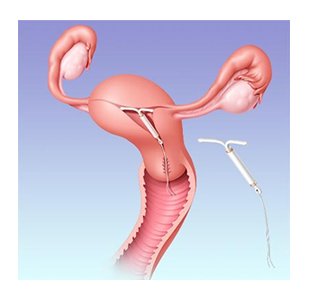 WHAT IS AN INTRA UTERINE DEVICE (IUD)?
An IUD is a small device that fits inside your womb.
You can't feel it or tell it is there except by checking for the threads. Your partner should not be able to feel it and you can still use tampons.

WHEN IS TO USE IT?
Contraception.
Idiopathic menorrhagia.
Endometrial protection during hormone therapy.
The advantages of the IUD include the fact that it is highly effective in preventing conception, is reversible, and starts working almost immediately. A woman with an IUD does not need to use other birth control methods before she has sexual intercourse, and once the IUD is removed, there is a quick return to fertility.